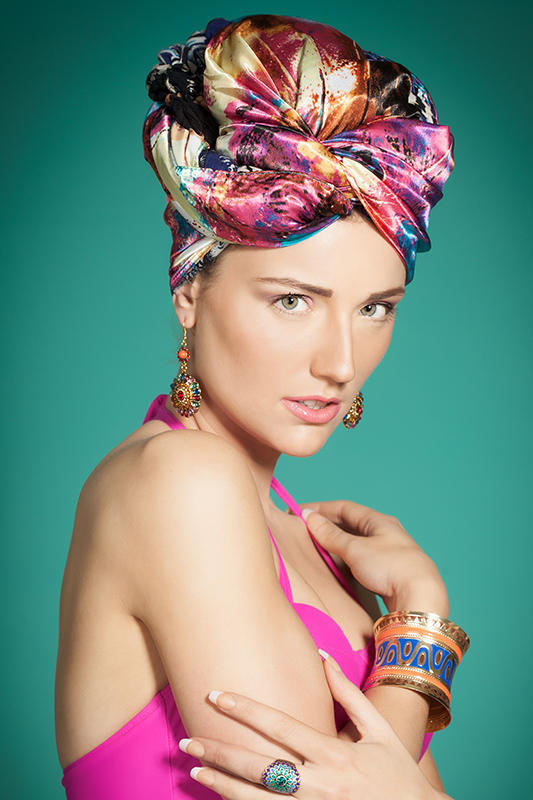 THE COLORS OF
YOU
Investing in a Professional Color Analysis session will allow you to dress with precision and imagination. No wrong shopping choices anymore! Only the brightest, most truthful YOU.
The alchemy between your skin and eyes pigments and our special color drapes creates an unmistakable impression of harmony or disharmony, energy or boredom, love or carelessness. 
We offer in-person studio color analysis sessions as well as accurate virtual color analysis. Contact Iconogenic today to book either session.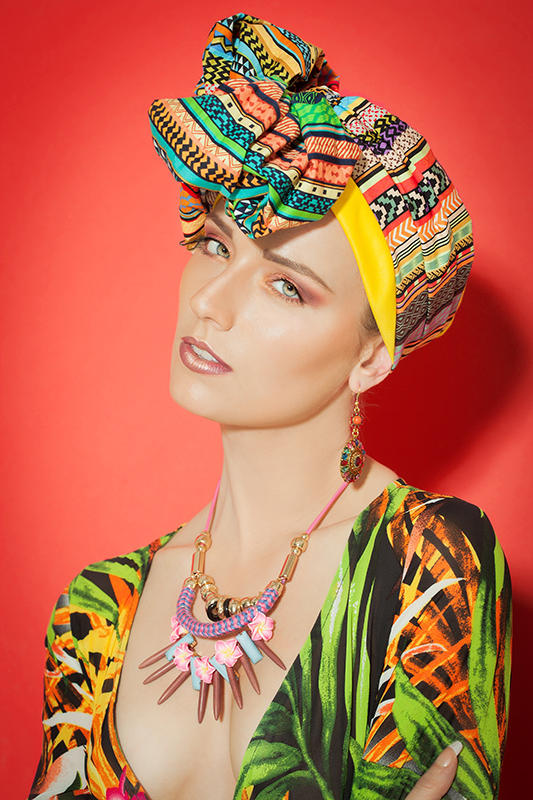 In-person professional draping in studio, including photography and makeup. Get an expert opinion about your color temperature, contrast, and saturation, and eventually, your "color season", based on one of the popular color analysis systems. Receive your personal recomendations for shopping, including clothes and make-up products. READ MORE ABOUT THIS SERIVEC HERE >>
PLUS, you get all images, and you're free to…
show them to your (other) stylist or hairdresser
take with your to shop
show your friends offline or online to hear their ideas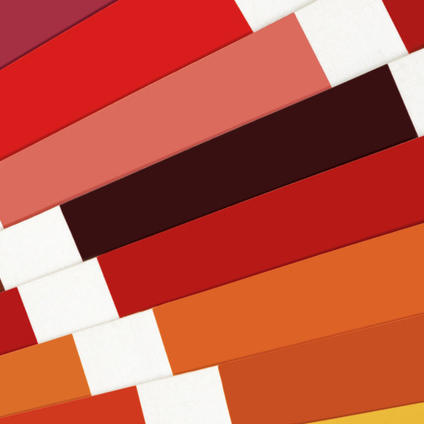 A color fan, an expensive piece of thick paper that often costs clients $100 and up, is a handy but rather outdated way of helping you pick the right colors during shopping. Note that colors on paper will change under the hot bulbs in a shop. Furthermore, such fan is universal and does not feature your unique advised colors.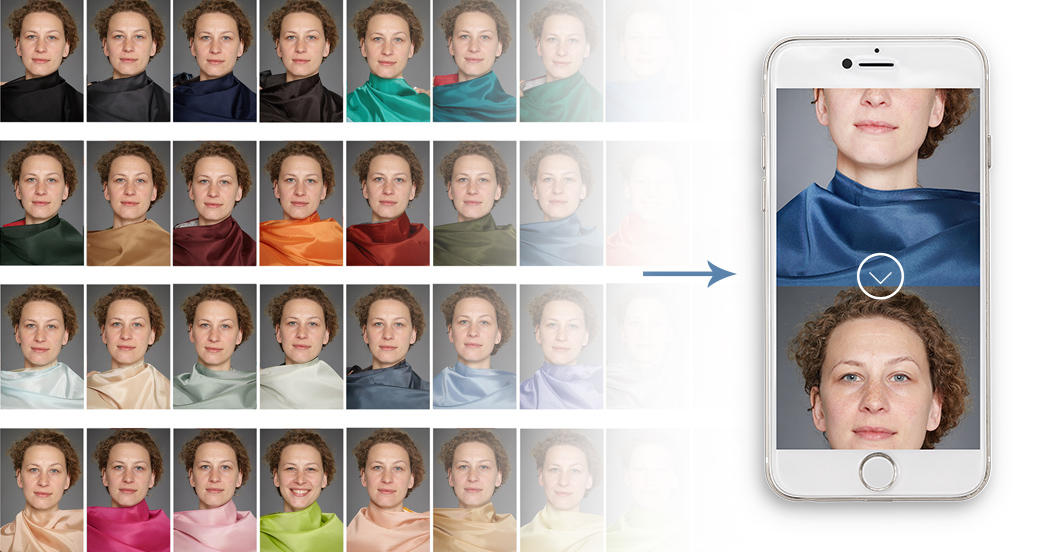 These days, we use mobile devices that are actually calibrated pretty good for color and don't change color under shop's wicked lights. In our studio, we make professional correctly exposed images of you in color drapes. So now you can simply check your digital gallery on your smartphone to see different color options as real sitting on YOU rather than abstract colored pieces of paper. 
Analyse your colors and shop the modern way. Order your Color Analysis + Photography session at Iconogenic today by simply contacting us here >>
Our proprietory method of virtual color analysis allows for accurate testing. You get 120+ files, properly named for each season. It is done professionally, using software and professional color analysis drapes. You can use the pictures to see what colors suit you or not, ask your friends, ask an expert, and have so much fun making your next shopping decision. Get an expert opinion about your color temperature, contrast, color saturation and density and eventually, your "color season", based on one of the popular color analysis systems. Receive your personal recomendations for shopping, including clothes and make-up products.  READ MORE ABOUT THIS SERIVEC HERE >>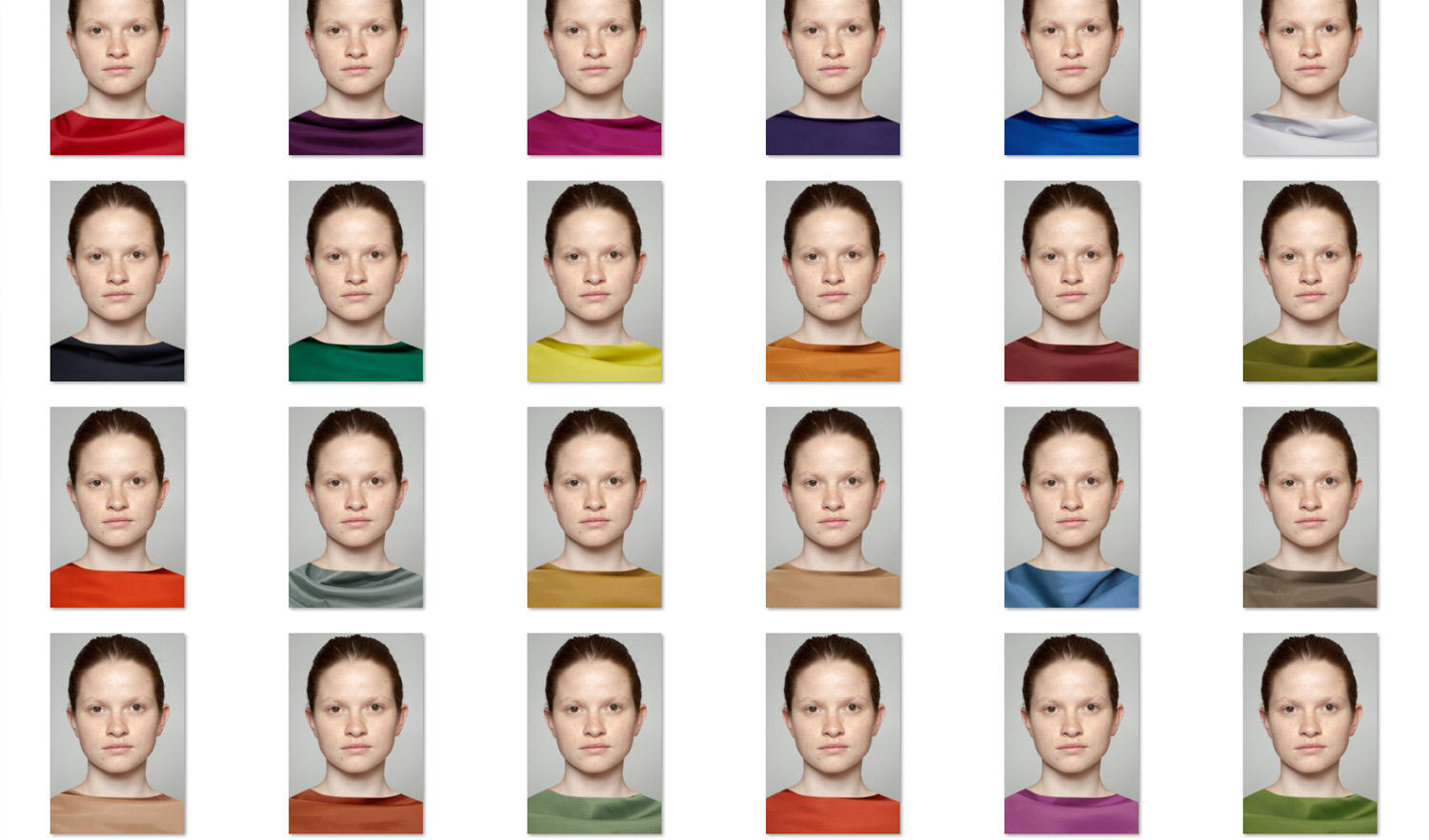 TEMPORARY OFFER: FREE STUDIO HEADSHOT
For a limited time only, we offer a FREE complimentary studio shot for a virtual color analysis. The studio is located just 20 minutes away from Amsterdam by train, in Almere-Poort. A well-exposed and white-balance-corrected professional headshot is crucial for an accurate virtual color analysis. Make sure you come on time, without make-up, except black mascara. Book your Color Analysis and schedule a free headshot session today by simply contacting us here >>